Strategic De-escalation training
Strategic De-escalation is a 21 hr introductory course that provides training in human physiology, use-of-force decision making, situational awareness, and tactical communication strategies to understand and de-escalate situations. This course was developed based on the latest in cognitive behavioral research and its application by expert front-line communicators.
Strategic De-escalation is accredited by the Alberta Solicitor General for peace officers and security personnel.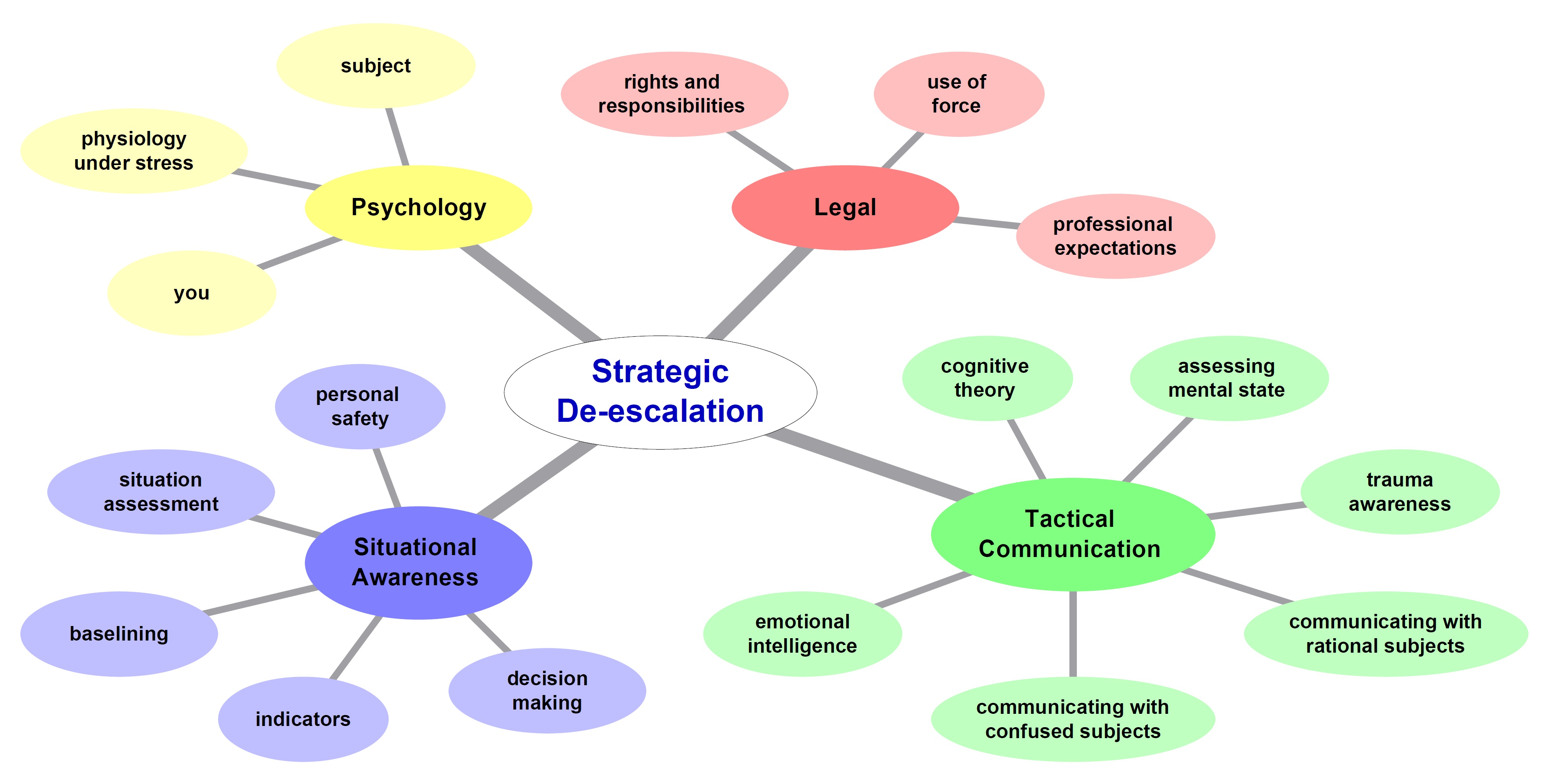 Registration instructions coming soon.
Last modified: Monday, 20 June 2022, 11:03 AM